Of the 1.4 million cats euthanized in shelters each year, approximately 1.1 million (80%) are healthy and treatable. They could have been adopted into new homes. Every animal who goes into a foster home brings down the number of shelter pets euthanized each year.
We Have Opportunities Galore!
Whether you willing to open your home fostering adorable kittens, support weekend adoption events or help in fund raising efforts – we have a job for you.
VOLUNTEER
Join us! We are a network of volunteer fosters dedicated to providing urgent care to neonate and sick kittens in need of life saving support. Foster caretakers provide a haven to kittens until they are thriving and ready for adoption.

Become a Foster Caretaker and temporarily welcome a kitten or cat to your home until they are ready for adoption.
Fostered kittens and cats gain the opportunity to live outside the shelter, become socialized and rehabilitated aiding in transition to their future homes.

Help plan special fundraising events; talk to people and businesses that might be able to donate funds to Small Lives Matter Kitten Rescue; spread the word.

Help us transport kitties from fosters to adoption centers, between adoption centers, or to spay/neuter clinics, vet office etc. This is an as-needed basis.

Frisky Cat Cafe Volunteer
Help us at the Frisky Cat Cafe. We need Clean and Feed volunteers in the morning and evenings. We also need Lounge Attendants to help with greeting customers who enter the lounge.

Be part of our kitten force! Get your kitten fix without adding another permanent member to the household.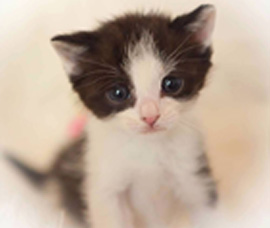 Would you like to help
save lives?
Just complete the foster form and we will contact you! Or keep reading for more information about fostering.
Would you be willing to share your heart
Fostering kittens is a wonderful, heartwarming experience.  You are giving the kittens you foster a chance for a new life, a loving life, a caring life that they would not have without fostering.  Rescued kittens come from all kinds of circumstances and need time in a loving home environment before they are ready to be adopted.
Some are tiny orphans. Some are ill or injured.  Some need surgery or are recovering from surgery.  Some are pregnant.  Some have been abandoned and have been living outdoors, doing the best they can to fend for themselves.  There are a plenty of different needs for different cats and kittens that need assistance – but they all have one thing in common – they all need our help.  They all need loving foster homes.  And we need you. Help us save them all.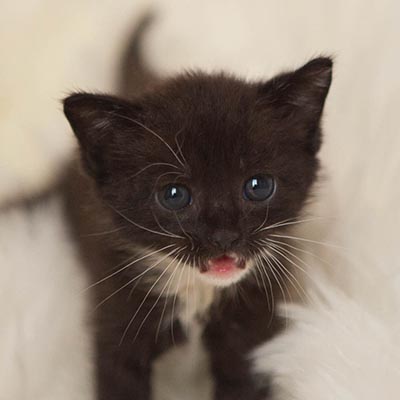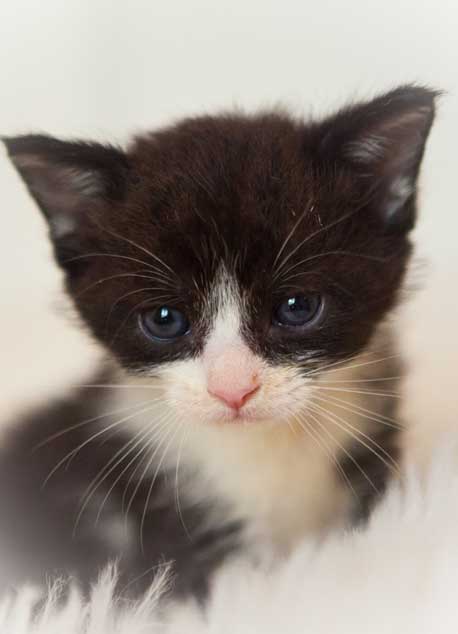 What does fostering entail?
Small Lives Matter Kitten Rescue takes care of all the medical expenses for our foster kittens.  Foster caregiver provides with food, litter, sometimes chauffeuring, and always the love.  As a foster home, you will have an experienced foster caregiver guiding you and answer questions that may come up.
Once the kittens are ready for adoption, they will go to the Frisky Cat Cafe until they are adopted and will join their new guardian family in their home forever.  We will incorporate the knowledge you have gained from caring for your fosters and use that information about personality and preferences to do our best to ensure that the forever home is a good fit for that particular kitten.  And you will know that the kittens you have been fostering will now have a life of love and care and comfort – because of you.